The Brexit Club

(Midge & Rosie Mullin – with additional material from Nathan Simpson)
A Tale of intolerance, alienation and Findus Crispy Pancakes!
After their recent nomination as finalists in the Devon Performance Awards, Substance & Shadow Theatre return in Feb 2017 with The Brexit Club.
It's the 23rd June 2016 – the day of the Euro Referendum and just an ordinary lunchtime in the works canteen for cousins Len Silver, Melvyn Gould and their workmates, but beneath their love of haute cuisine and jovial banter there's trouble brewing. Sid's Vishnu's lentil Dahl and Don Beattie's bangers and mash are emblems of a nation divided!
Family bonds and friendships are polarised by politics, but in the cold light of the referendum hangover, whether leave or remain – will lunchtimes ever be the same again? Is Brexit really the best thing since sliced bread, will cousins Len and Melvyn manage to bridge the great divide, or will they be left crying over spilt milk?
Substance and Shadow Theatre present a black comedy that will have you chewing over the remains of the great Brexit debate and deciding between a full English or a continental!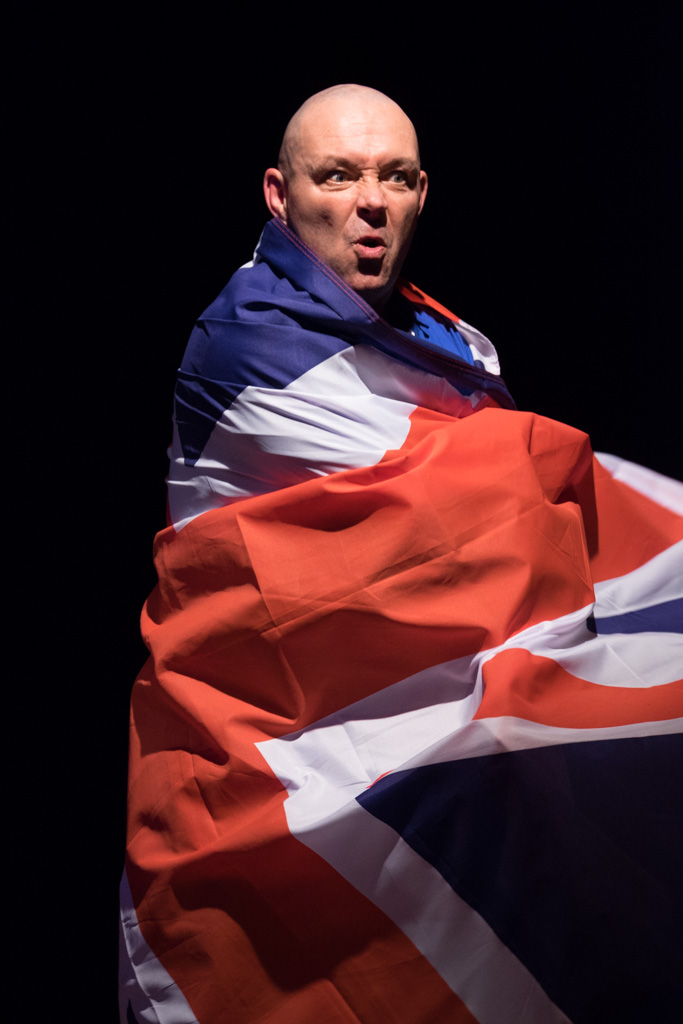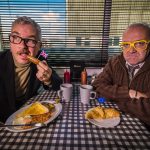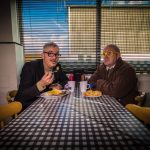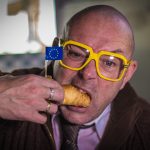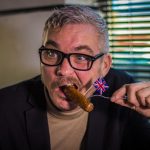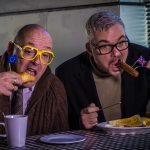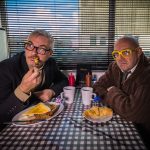 Pictures by Benjamin Akira Tallamy
"I think this play was more than 'good or bad' (though as it happens, it was slick, well timed, well acted, good solid theatre), it was performing a critical function – this was (a rarity) vital theatre that needed to be made. Theatre from the frontline. And that surely, is the most challenging and laudable of all."
S.V. Wolfland of Widsith & Deor Theatre / EVA Studios
---
"The script by Rosie and Midge Mullin (with additional material by Nathan Simpson) is absolutely sparkling, and delivered with wit and panache. The accompanying sound effects keep you totally immersed in the moment. It's a great piece of theatre by an increasingly confident local theatre company. Highly recommended."
Nigel Cheffers-Heard
"The actors deliver a confident performance of these larger-than-life comic cousins, as we follow them through the trials and tribulations of the day. Switching between multiple characters, the actors' able performances are at their best in the dramatic climax, as they rapidly quick-change back and forth."
The Reviews Hub
"This play delivered even more than expected – In a characteristic flight of genius, Midge Mullin and Nathan Simpson add to their austerity repertoire of mime, one-sided dialogue with invisible characters, and non-existent props, by playing other characters starkly different from Melvyn and Len. The changes are slick and seamless, and the previous character impossible to detect as they carry out this impressive volte-face repeatedly throughout the performance."
Luch Caise-Dearg – Phonic FM
"Their timing and precision wrap up proceedings in style. It is testimony to their chemistry that an audience can be so receptive to a production that utilises so little variation in set and props. The performance concludes by perfectly summing up the confused nature and spirit of the British people after the results come in."
Exepose
"I wasn't expecting it to be so funny, and I liked the quick character changes. I don't think I've seen that before in a play – a triumph of minimalist theatre for sure. Len and Melvyn were definitely engaging and reminded me of those characters Art, Ern and Abe from the Peter Terson TV drama series of the 1970's. Hope there's a plan to give them another outing. Was certainly a tale for these confused, divided times."
Peter Enn
---
Len Silver – Nathan Simpson
Melvyn Gould – Midge Mullin
Don Beattie – Midge Mullin
Sid Vishnu – Nathan Simpson
Directed by Rosie Mullin
Sound – Samantha Taylor
Additional Voices:
Julie Blackbird – Rosie Mullin
Archie the Scottish Terrier – Midge Mullin
Clayton Lion – Midge Mullin
Polling Booth Lady – Samantha Taylor
Theatre Pics by Nigel Cheffers-Heard http://www.cheffers.co.uk/nch.html