Skin Deep
(Midge & Rosie Mullin)
The year is 1980. Born out of the cultural melting pot of Jamaica, London and Coventry, Ska and Two Tone music is sweeping the nation! These are troubled political times and Skinheads are on the March.
Four lives are touched and entwined forever by the music, fashion and culture of the day but friendships are stretched to the limit and bonds tested when Jem suddenly returns 'home' from London, bringing with him a new identity.
Secrets and jealousies from the past bubble to the surface, but why has Jem decided to return and what made him leave all those years ago?
Skin Deep explores themes of cultural identity, working class values, race and sexuality in a Devon City through the eyes of four young characters set against the volatile backdrop of Thatcher's Britain.
Skin Deep was first performed as part of the From Devon With Love and Ignite festivals at The Bike Shed Theatre in January and June of 2013. Also performed at The City Gate Hotel, Exeter and Barnfield Theatre, Exeter
It was also performed as part of the 2016 From Devon With Love Festival at Barbican, Plymouth, Cygnet Theatre and City Gate Hotel, Exeter and The Wardrobe Theatre, Bristol.
Jem – Midge Mullin
Alex – Dean Elliott and Nathan Simpson
Pearl – Rosie Mullin
Biro – Mike Gilpin
Nana Coombes – Jill Coley / Tracey Norman
Directed by Sarah White and Mills Simpson
Sound and Lights – Samantha Taylor
Sound Design – Mike Gilpin
Photography – Matt Austin
INTERVIEWS
Interview with Midge Mullin, The Bristol Magazine
http://thebristolmag.co.uk/skin-deep/
Interview with Rosie Mullin – PRSD
http://www.theprsd.co.uk/2016/01/21/skinheads-self-expression-and-sub-culture-substance-and-shadow-on-skin-deep-and-life-changing-theatre/
Trailer for Skin Deep designed for the Devon Performance Awards by Alex White
Behind the scenes video by Tracey Norman
https://www.youtube.com/watch?v=oWvH9KxbjdQ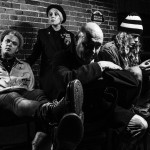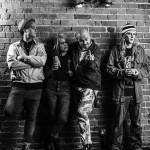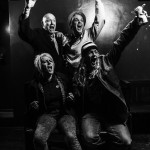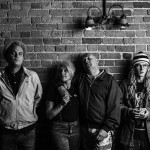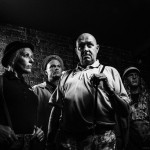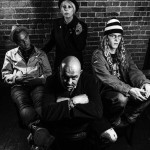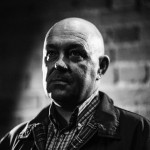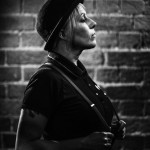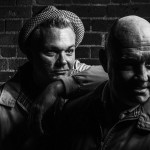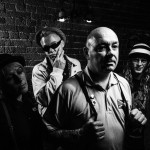 Pictures by  Matt Austin
---
"This is powerful, unsettling stuff, as relevant today as it was in the 1980s, performed by a strong, confident cast who do full justice to excellent, edgy writing with excellent, edgy performances. There's not a wasted word, just profound depth and challenge, without compromise, inviting us to work out what we believe about ourselves and others and how to live in a world of contradictions and confusion."Avril Silk – Remote Goat ★★★
"Skin Deep really demonstrates the power of language to paint a space in our imaginations.

Skin Deep really holds true to the spirit of Exeter Ignite, fully embodying the festival's motto that "any space can be a theatre, anyone can tell a story". Substance & Shadow's experimental approach to storytelling really pays off, the end result being a gripping evening which is both entertaining and thought provoking."
Giverny Masso, Online Arts Editor – Expose Magazine
"Overall, I thought the performance was utterly brilliant. Grass roots theatre at its greatest. Executed and directed wonderfully and saturated with humour and politics, it's a real winner for me. I came out of the theatre claiming it had been a life changing experience, to which I still hold true. Written by Rosie and Midge Mullin, I think they have such a talent for capturing and evoking a sense of history and controversy."
Sally Trivett – Arts Award Voice
"The small cast from Substance and Shadow theatre used the basic set and props, four wooden chairs and a few on stage outfit changes, brilliantly. They never missed a beat and the acting was seamless throughout."
Jenna Richards – Phonic FM